At Stanton Primary School we call Religious Education
Beliefs and Reflections.
The purpose or aims of teaching Religious Education in our community school is to give our children opportunities to:
Develop their knowledge and understanding of the nature of religious beliefs and practices and the importance of these in the lives of believers.
Explore those aspects of human experiences which give rise to spiritual awareness and fundamental issues about beliefs and values.
Religious Education (R.E.) must be taught by all state-funded schools in England. However, it has an unusual position on the curriculum: it is part of the basic curriculum but not the National Curriculum. Religious education supports the values of the school curriculum. Studying Beliefs and Reflections actively promotes the values of truth, justice, respect for all and care of the environment. It places specific emphasis on pupils valuing themselves and others, on the role of the family and the community in religious belief and activity, on the celebration of diversity in society through understanding similarities and differences, and on human stewardship of the earth. Beliefs and Reflections also recognises the changing nature of society, including changes in religious practice and expression and the influence of religion, in the local, national and global community.
Here at Stanton Primary School we take our Beliefs and Reflections curriculum guidance from the Emmanuel Project which has been compiled by the Diocese of St Edmundsbury and Ipswich. It is a two-year rolling programme of study which meets the requirements for the Suffolk RE Agreed Syllabus 2012.
In Key Stage 1 pupils enjoy exploring a range of units. These comprise mainly of Christianity with some Judaism and another faith.
Pupils over their four years in Key Stage 2 will learn aspects of Christianity, Hinduism, Islam, Judaism, Sikhism, Buddhism and Humanism.
Pupils use an exciting array of media to explore their learning in Beliefs and Reflections: discussion, drama, art work, IT research, writing, games, religious texts and literature.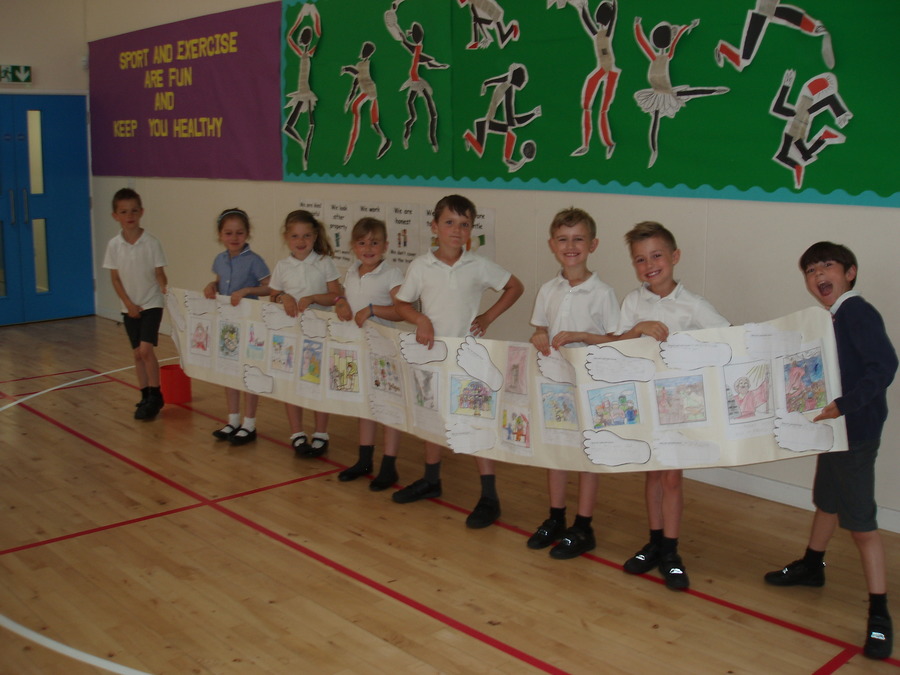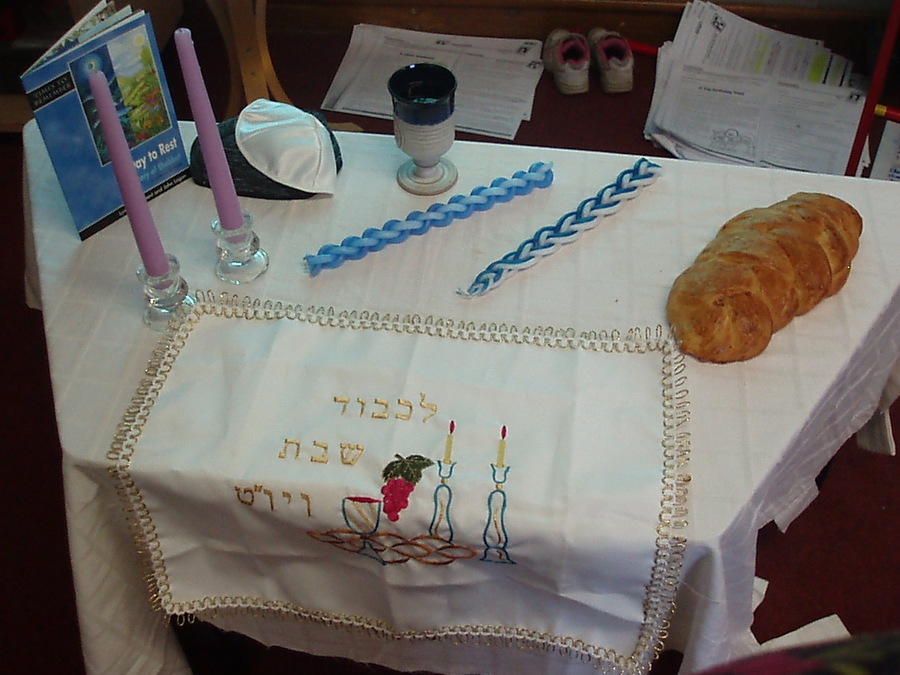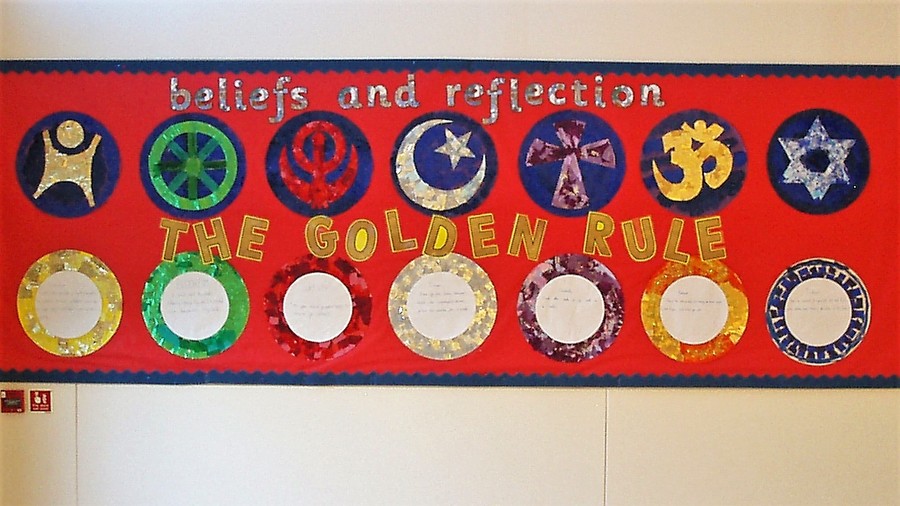 Above: Year 3 and 4 pupils went on a 'Mission' ! In small groups they had to find assorted props that had been hidden around the school, then return to class and retell their section of the story of Jonah using the props. Amidst the fun children discussed these questions:
Who sent Jonah on a mission?

What was the message Jonah had to give?

What message did God have for Jonah?

What mission would they give Jonah next?

What questions would they ask Jonah / God / the Ninevites?