Beech Class
Mrs Harris and Mrs Cooper and all the children welcome you to the webpage all about Beech Class!
Cross curricular learning
In Beech Class we love combining our skills and reinforcing our understanding in lots of areas of the curriculum. We have been learning about the work of the artist Gustav Klimt, we painted our own Tree of Life. Then in the ICT suite we learnt to use Paint and drew Boudicca in the style of Klimt. Our work in the ICT suite also reinforced our Literacy skills as we needed to recognise capital letters to type and really think about our punctuation. Can you see any other examples of cross curricular learning as you read our webpage?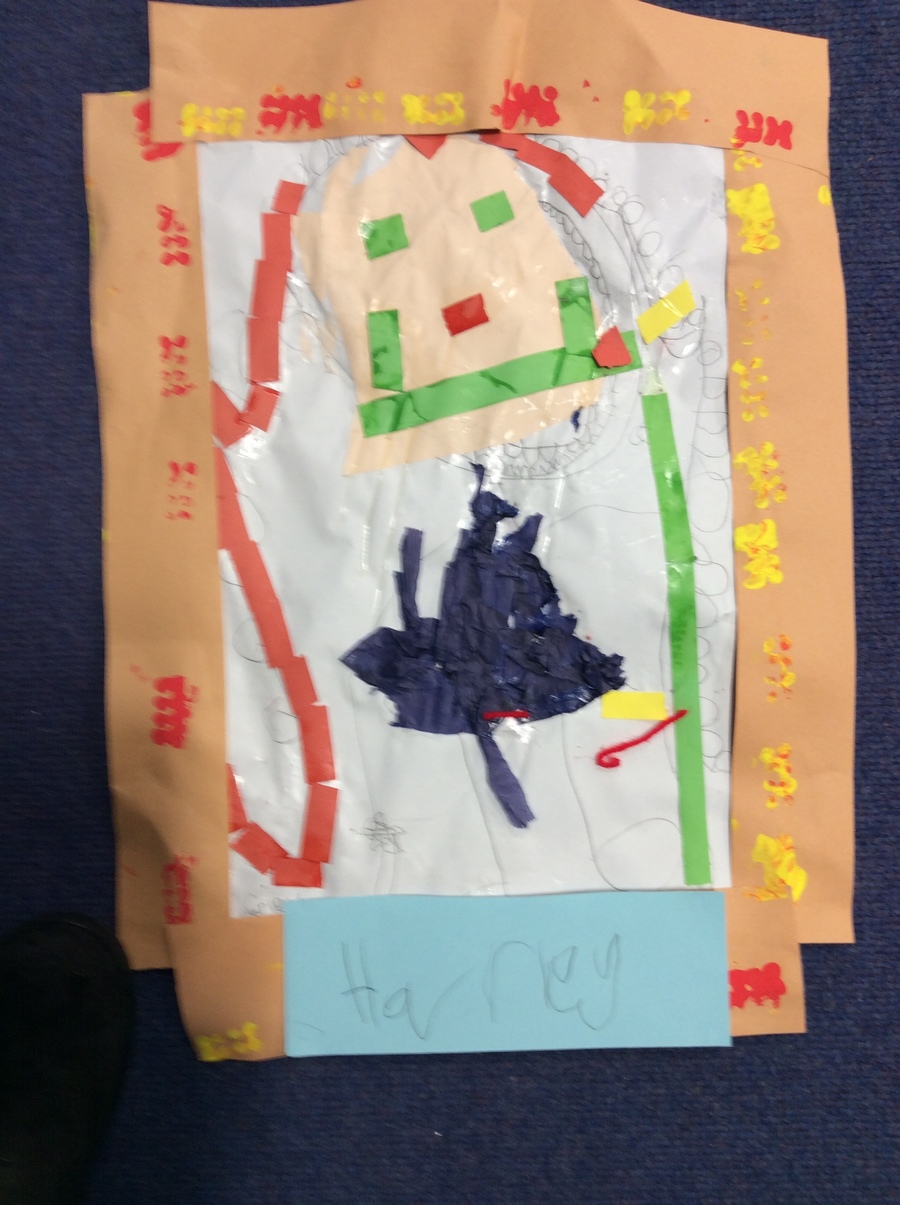 Summer Term
Bees
We are currently learning about bees and why we need to look after them. We are looking forward to a visit from two local bee keepers, tasting honey and making honey biscuits just like two of our classmates did for their homework. So far we've drawn pcitures of bees, then diagrams with labels, made finger puppet bees, started our papier mache bee and sang a song about their body parts!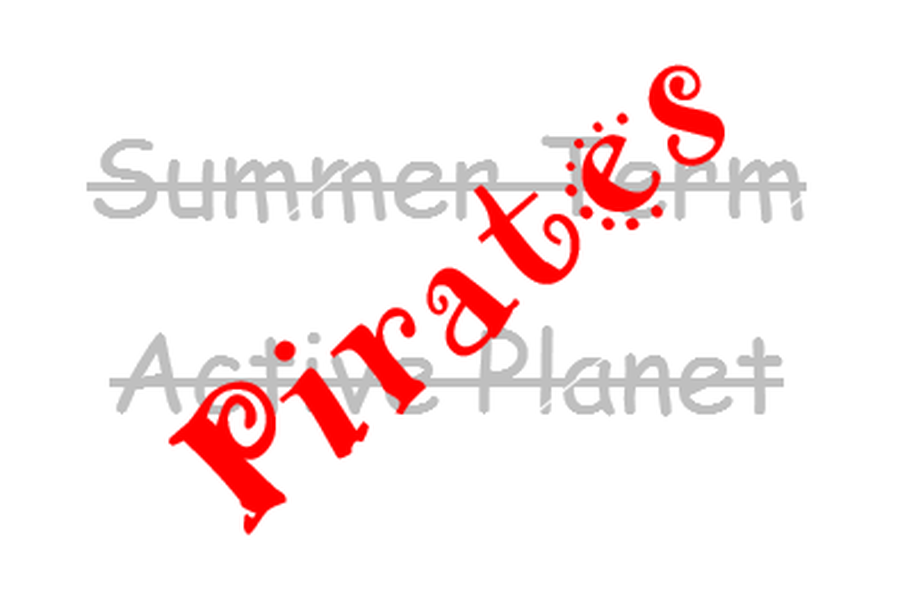 Ahoy me hearties!
During the first part of the summer term we learnt about pirates and finished this topic off with a day dressed like them.
During our Pirate Day we made 3D maps, learnt about north, south, east and west, sang songs, danced, played party games, wrote letters in a bottle and starred in our own wanted posters. Of course we walked the plank too!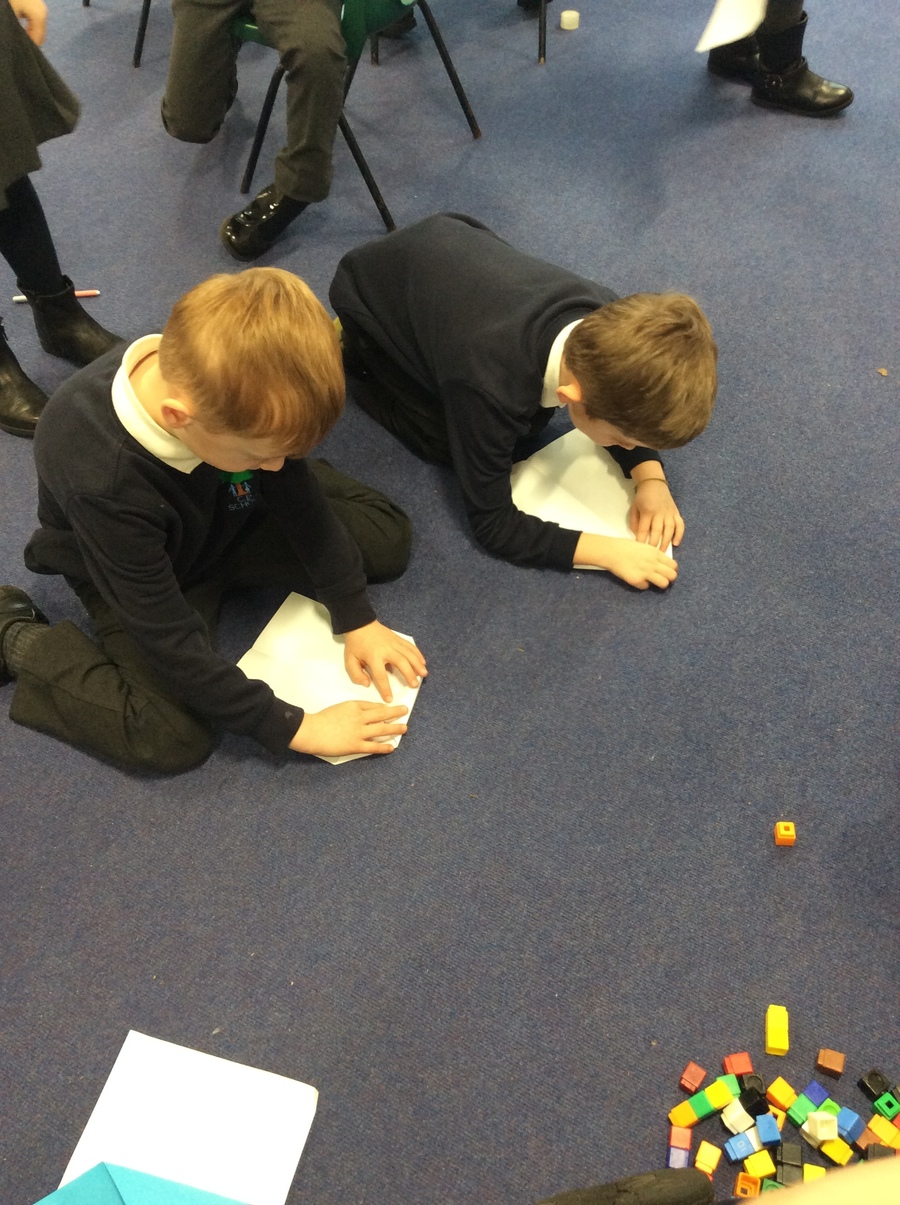 Spring Term
We are detectives!
Our Spring term topic was based on history, we have learnt about powerful women in history with an in depth focus on Boudicca before half term and Ameila Earhart after. This fitted in well with 2018 being 100 years since women secured the right to vote for some women. (Don't worry we will learn about some men next year!)
In Literacy we enjoyed basing our reading and writing on The Paperbag Princess. Spolier alert...she rescues the prince!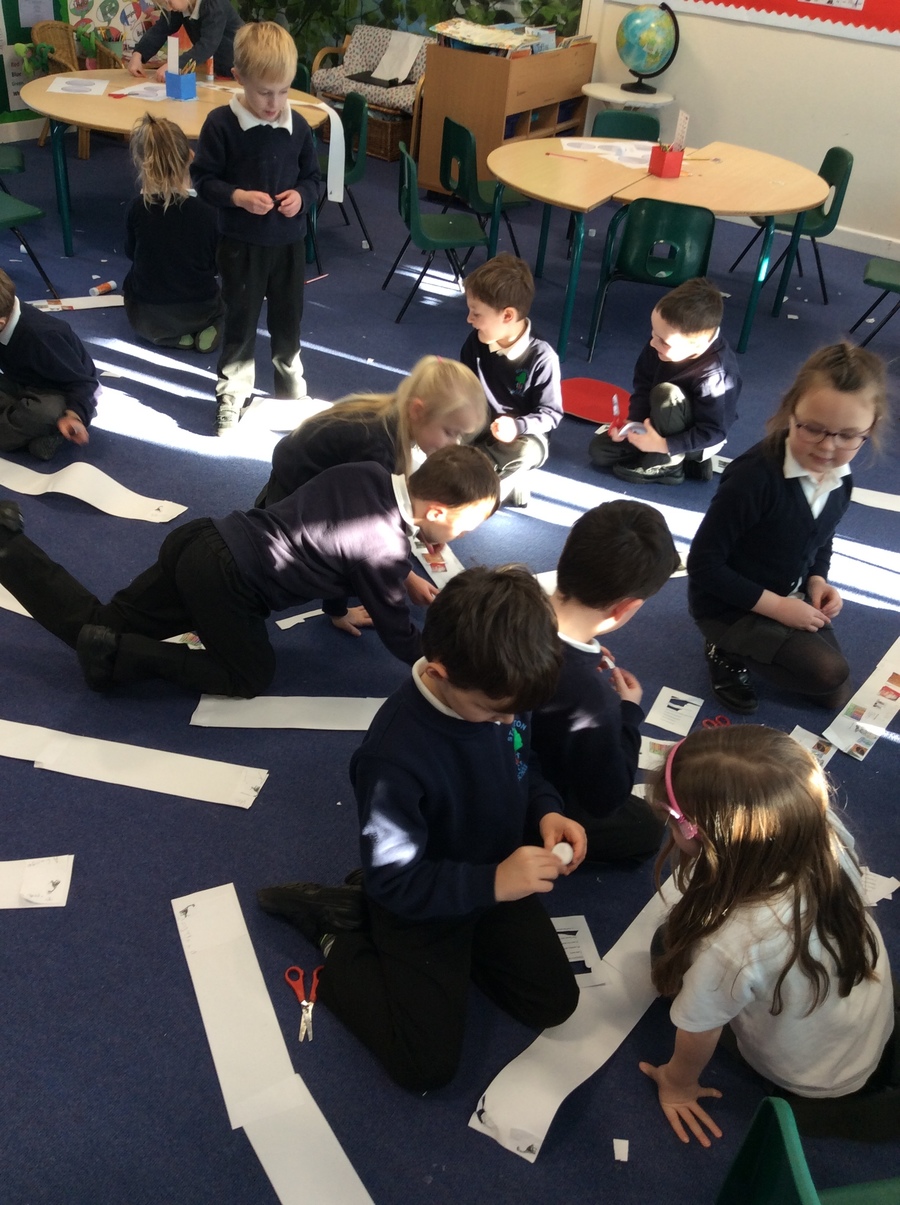 Autumn Term
The Global Kitchen
We learnt more about local produce and how farming has changed through the years and the Autumn term was the ideal time for this with it being Harvest time.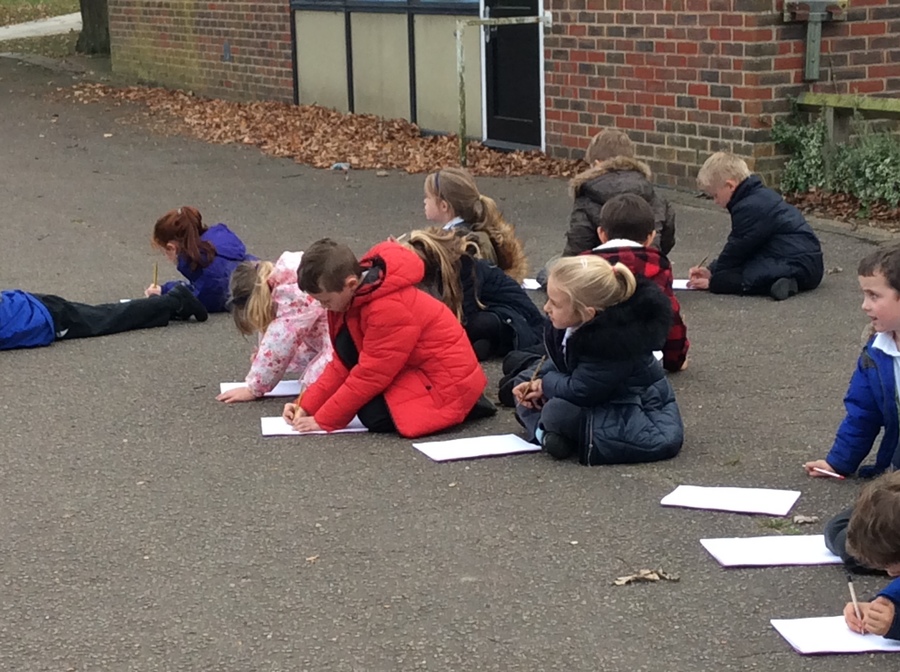 Maths in Year 1
We make maths as active and fun as we can in Year 1 so that the children can be engaged and hopefully start to form a love of learning.
By the end of Year 1, the children should have mastered some key skills as listed below:
Number and place value
Count to and across 100, forwards and backwards, beginning with 0 or one, or from any given number.
Count, read and write numbers to 100 in numerals; count in multiples of twos, fives and tens.
Given a number, identify one more and one less.
Addition and subtraction
Represent and use number bonds and related subtraction facts within 20.
Fractions (including decimals)
Recognise, find and name a half as one of two equal parts of an object, shape or quantity.
Measurement
Compare, describe and solves practical problems for:
lengths and heights eg long/short, longer/shorter, tall/short, double/half;

mass/weight eg heavy/light, heavier than, lighter than;

capacity and volume eg full/empty, more than, less than, half, half full, quarter; and

time eg quicker, slower, earlier, later.
Tell the time to the hour and half past the hour and draws the hands on a clock face to show these times
Properties of shape
Recognise and name common 2-D and 3-D shapes, including:
2-D shapes eg rectangles (including squares), circles and triangles;

3-D shapes eg cuboid
Reading in Year 1
In Beech Class we are still learning to apply our phonics knowledge when reading. However we are also learning to do 'real reading' and are focusing on the comprehension and enjoyment of reading.
Trips:
We like getting out and about!
We've visited the Museum of East Anglian Life in Stowmarket to learn about food production in the past, whilst we was there we made butter for the very first time.
At Pakenham Watermill we saw wholemeal flour being milled, brought our own bag of flour back to school to make numicon shaped bread rolls.
In December we wrote to Santa so walked to the village post office to send them to the North Pole ourselves. The children loved sharing their knowledge of the village in which many of them live on the walk there and back.
As part of our History topic we visited Duxford Imperial War Museum in Febraury and saw how planes have evolved into the fast jets we see go over us at school!
The weather was beautiful as we visited Lackford Lakes in June with Silver Birch Class. Suffolk Wildlife Trust organised three activities for us to find out more about different habitats and animals in line with our Science curriculum. We went pond dipping, mini-beast hunting in a medow and bird watching in a hide.
Computing
We are learning to use computers safely and to produce digital content. So far we have learnt to type in Microsoft Word, so that we could write Mother's Day Messages that were published in the East Anglian Daily Times. We found out how to use Paint to draw Klimt inspired pictures of Boudicca and to illustrate our versions of The Paperbag Princess. We know how to keep ourselves online and know to talk to an adult about anything that worries us. We also know how to report any online incidents via the CEOP button (which can be found on the school homepage) and drew it to help us remember what it looks like. When learning about Amelia Earhart we searched the internet for images of planes throughout history then copied and pasted them into our very first Powerpoints. Whilst doing this we even made algorithms. We've followed instructions to make a Lego plane then programmed it using Lego Wedo to make the propellers spin!
Summer term
To find out more about our world with a focus on Africa we have used Google Earth- of course we had to find our own houses first! We then used Google Explore on the iPad to go on adventures across the Savannah, visit Senegal, look at the pyramids and go on safari.
No bee topic would be complete without using the beebots- this time we opted to using the beebot app and program the bee on there! It certainly got our brains whirring!